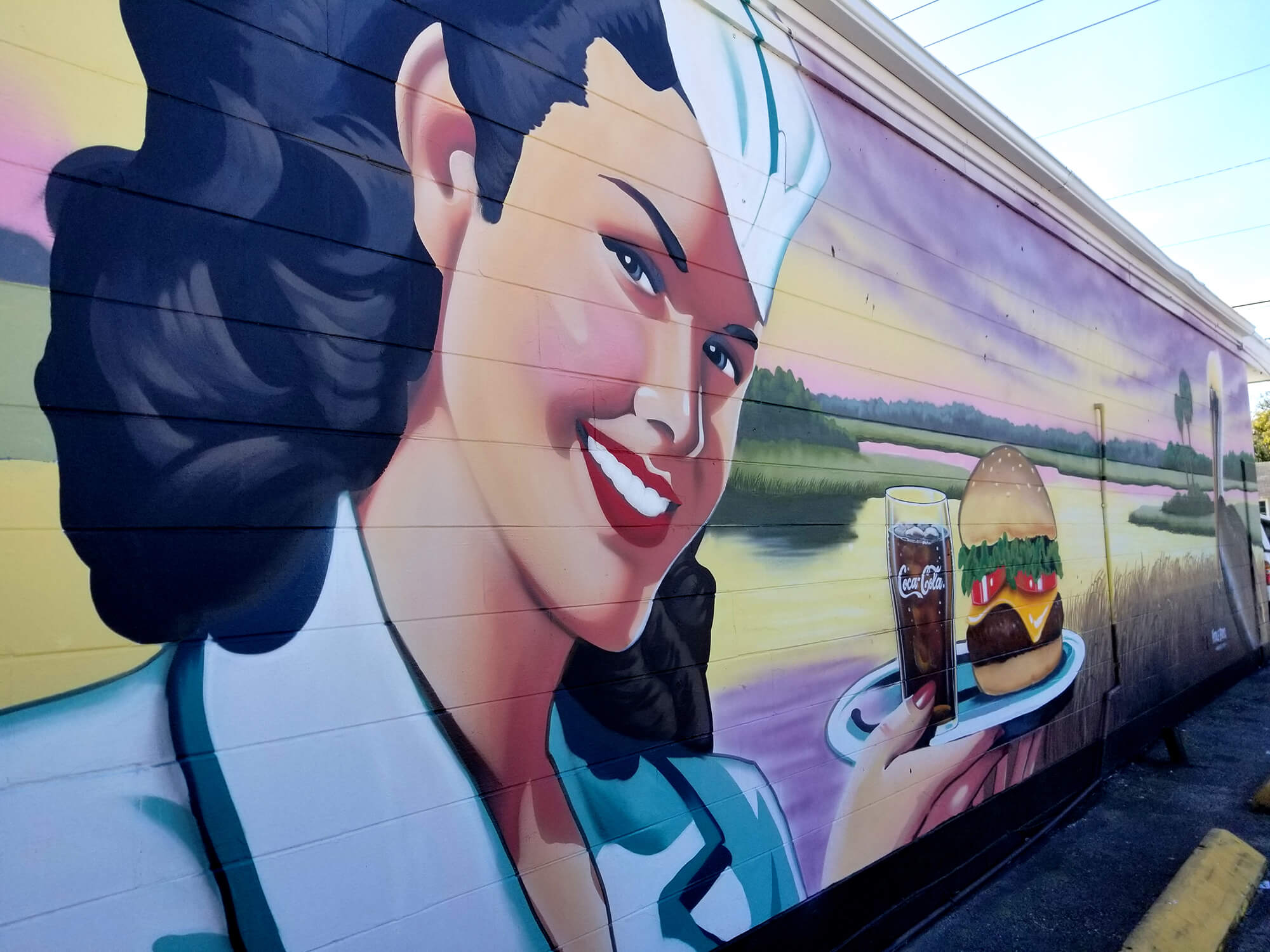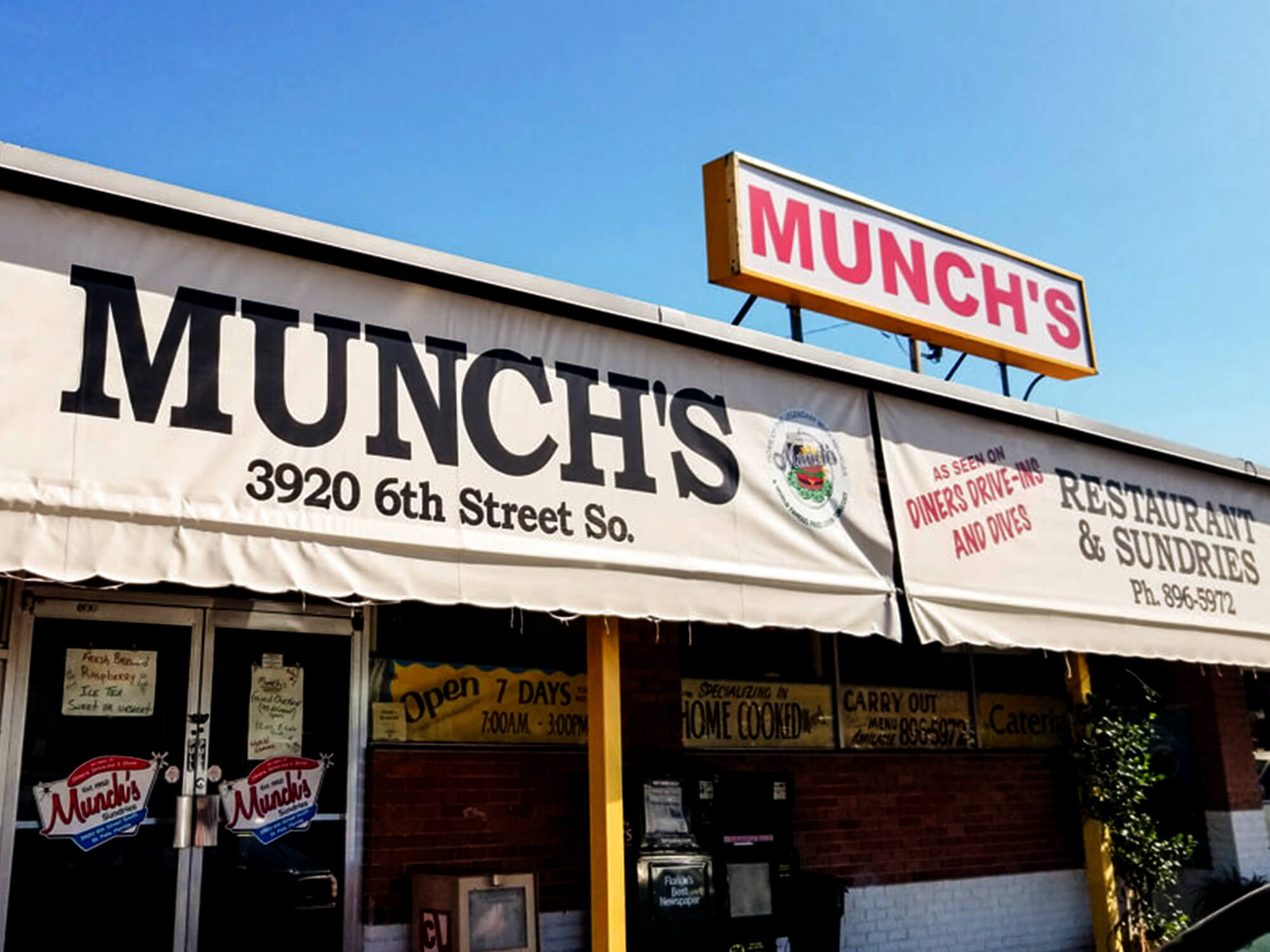 Munch' Story
Munch's breakfast and lunch is like "mama used to make", for others, it is the Legendary Munchburger, Award Winning Fried Chicken or Famous Fried Green Tomatoes, just to name a few of the delicious meals we have to offer.
Others come for the camaraderie and to sample some of the great breakfast or lunch specials Larry comes up with on a daily basis. Munch's offers homemade sausages, pork belly, hashes, and soups in addition to the standard breakfast and lunch menu. BBQ Fridays has become a big hit with smoked ribs, chicken or pork. Make sure you call ahead if you would like us to cater a party!
Munch's is, after all the place where everyone really does know your name. Regular customers know the "girls", Pat, Jen, Carmen, Deb, Lisa and Fatima and every once in a while Ruthie comes back to help out.
The General Manager Joe, overseas operations and with the guys in the kitchen (Bernard, Dontae, Josh, Sean and Bryan) keep the food coming out superb. Our Staff has been a part of our family for longer than they want to admit and we are very proud of each one of them!
This St. Petersburg Breakfast and Lunch Restaurant has had a great deal of press over the years; the BBQ Cook-off where Munch's took First place for their BBQ ribs and Brisket, and many of the festivals Munch's attends are still talked about today.
Diners, Drive-ins, and Dives paid us a visit in 2011, big Thanks goes to Guy Fieri and his awesome crew for adding us to the Triple D family. Diners, Drive-ins and Dives continue to air our segment "Grillin n smokin" on the Food Network channel. Thank you again Guy Fieri and the Food Network for increasing our Breakfast and Lunch business. We have added a world map to the décor so Triple D followers and out of town-ers can "pin" their home town.
Larry and Joe come up with fresh new menu items daily, so stop by and get your food on, you will not go away hungry.
Breakfast and Lunch are served up until 3 p.m. 7 days a week. The homemade sausages and pork belly are also sold in bulk so take some home with you. Do not forget to check out the candy, some of your old favorites are sure to bring back memories; Necco wafers, Mary Janes, bubble gum cigars, mallow cups, Clark bars; you can even purchase a used paperback book. T-shirts (tie dyed or plain), coolie cups, mugs and tumblers, just to name a few – that is the "Sundries" part of Munch's. All of our merchandise has our New Logo and Triple D on them, so purchase something for yourself or give as gifts to your family and friends.
Do not forget to check out all the Lakewood Elementary School photos on all the walls, who knows, you might see yourself, someone you know or Larry or his brother Garry.
As always we want to let our (staff) "family" know what an excellent job they do every day. It is just not possible to live the dream without them. Dean and Clariece started Munch's back in 1952 as a Sundries store and post office. They would sell sandwiches out of the back of their car to the construction workers as Lewis Island was being developed. Clariece had an idea to add hamburgers and hot dogs to their Sundries store and that is how Munch's Sundries first began. Garry and Larry were born and it was not long before they were working at the Restaurant. This was truly a family run business.
Dean worked until he was 72 and Clariece worked until she was 88 and retired. Garry (Larry's brother) worked there for years helping with the business, then retired. Larry took over the business in 1994 with Clariece always offering suggestions on how he should run the business. Dean, Clariece and Garry are gone now but it is evident that Larry is keeping the Munch's legacy going strong!